Bitmama Earn
How crypto staking works
Bitmama Earn allows you to make money on your crypto assets when you lock up a portion of your cryptocurrency for a set period, similar to depositing money in a bank to earn interest. 

Our crypto staking feature has received positive reviews from satisfied customers who saw a significant return on investment after staking Ethereum, BTC and USDT with a 3-month fixed plan.

Join Bitmama Earn and and see your asset grow.
Choose from a list of available coins
Maximize the potential of your crypto holdings by staking BTC, ETH, or USDT. Here are some of the coins you can stake on Bitmama and their merits
BTC: As the world's most renowned cryptocurrency, staking BTC provides a guaranteed return.
ETH: Stake ETH, the fuel behind the Ethereum network and receive higher rewards.
USDT: Staking USDT has less price volatility, making it a great option if you are looking for a more secure option. You do not lose when you stake USDT on Bitmama.
See all your earnings
When you're staking your crypto, it's important to be able to see your earnings. Not only does this allow you to track your progress and optimize your returns, but it also provides motivation and a sense of accomplishment. Seeing your earnings grow over time can be a thrilling and satisfying experience that keeps you engaged and committed to your staking strategy. Bitmama gives you the freedom to stay on top of your earnings and take full advantage of the benefits of crypto staking. We make sure you're able to monitor your progress every step of the way.
Redeem your earnings whenever you want to
Redemptions are swift and easy! You gain flexibility and control over your portfolio and make more returns on your assets. We also allow you to access rewards and adjust your staking strategy to stay bulletproof against dips. So if you want to take full advantage of crypto staking, Bitmama is the right platform for you.
Benefits of staking your coins on Bitmama
Earn money
It's time for you to start making money from your digital assets.
Flexibility 
Our favourite part! You can select the coin to stake, your preferred duration, and whether you want a fixed or flexible plan - all with just a few clicks.
Manage your subscriptions
Beyond earning interest - it's easy and swift to manage your subscriptions; cancel, redeem, or rollover automatically.
It's time to stake, earn, rinse and repeat!
How to stake your coins on Bitmama
Open the Bitmama App
On your Bitmama App, click on Account (bottom right button). Select Bitmama Earn, then Staking
Navigate to Earn
Click on Earn Now & choose coin type (BTC, ETH, USDT). Select a subscription model (Fixed or Flexible)
Select a staking duration
Enter an amount to stake & the duration (7 to 365 days)
Indicate rollover
Indicate if your stake should roll over (Yes or No)
Subscribe and you're good to go!
Click "Subscribe" and that's it. Congrats, you just completed your staking process!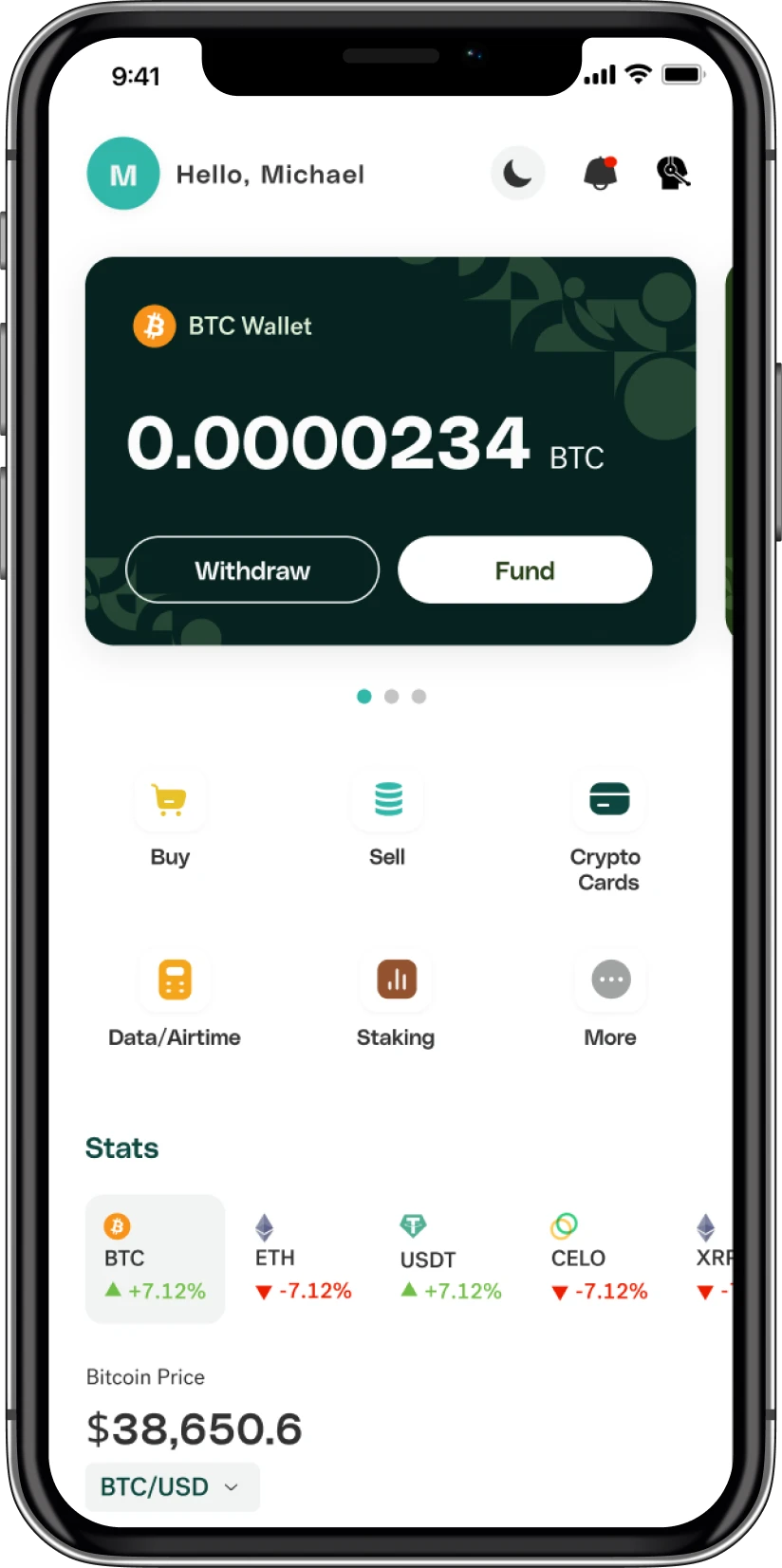 Open the Bitmama App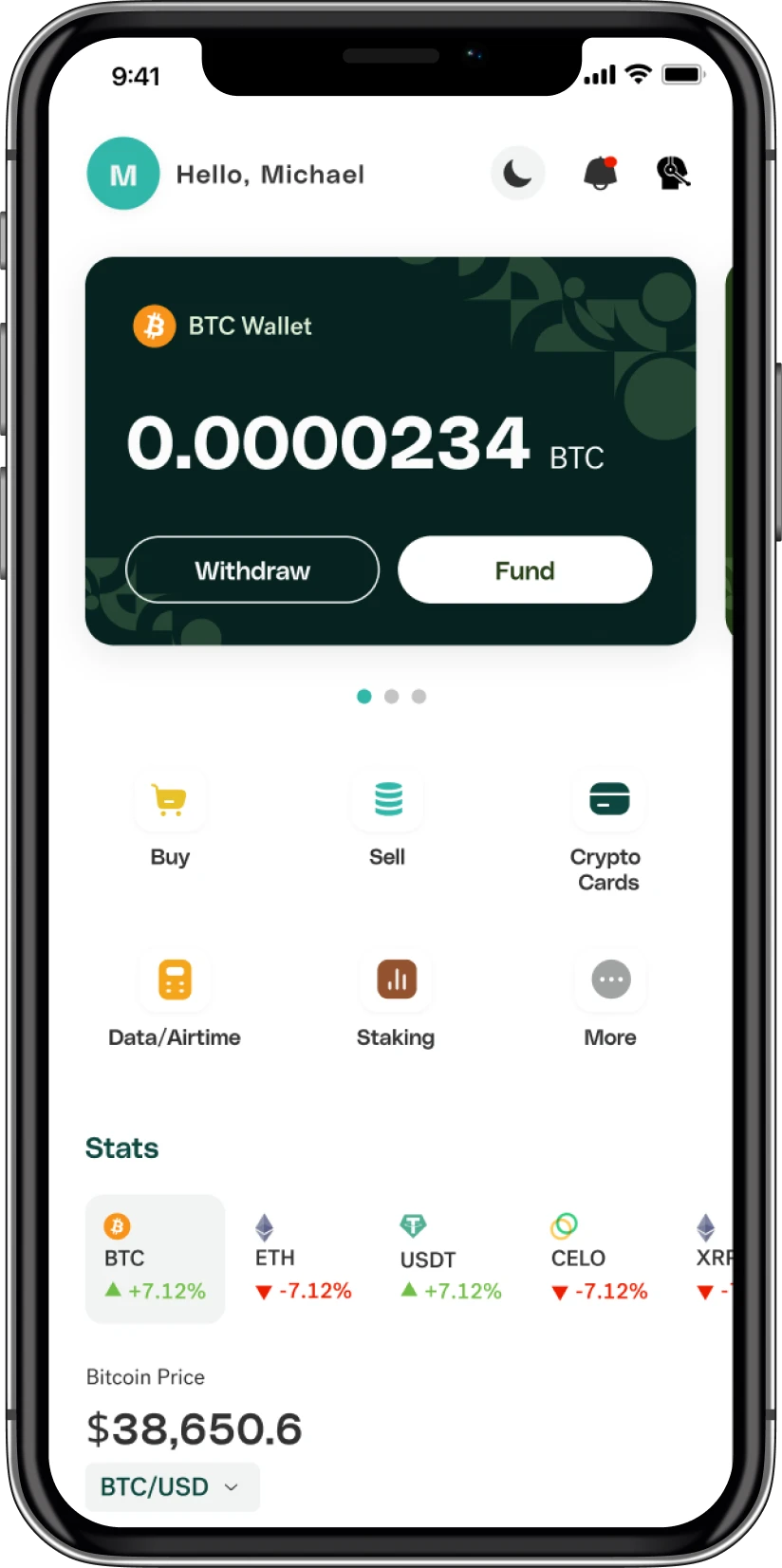 Frequently Asked Questions